Welcome to Lakeland Veterinary Imaging!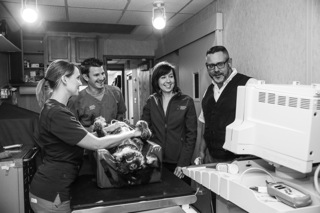 At Lakeland Veterinary Imaging we specialize in advanced diagnostic imaging such as computed tomography, ultrasound, and echocardiography. We have the ability, with our mobile ultrasound equipment, to visit veterinary clinics all across South-central Wisconsin to perform exams and provide excellent service for both the veterinary clinic and their clients.
Lakeland Veterinary Imaging LLC was formed in 2010. By offering convenient, affordable, high-quality imaging consultation, the company has successfully eliminated many barriers to these important diagnostic tools.